Before I start, I just want to say: DO NOT pay to have a website! 
It amazes me how many people waste their money paying monthly fees for web hosting, when you can get it for FREE. 
I highly recommend someone like x10 Hosting. It's 100% free, comes with an easy to use website builder, has unlimited bandwidth and storage, is WordAds friendly and can also be linked through WordPress. I use it for this website and have for all my other websites for years.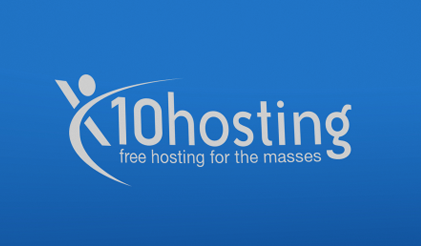 OK, so without writing a novel, let's get straight into what you came here for…the $$$
Earnings

I've been displaying WordAds on my website for a few months now, but we will just look at the 2 most recent months, December and January. As you can see my total earnings are $375.18 USD. Note all amounts are in American dollars.
I made $49.87 in December, then $99.46 in January.
My website views for those months:
December 2017
January 2018
It's important to know how my ads are laid out, as earnings and stats will obviously vary depending on how you set it up. Your earnings may also depend on who you use for hosting. I use x10Hosting, which I run through WordPress, and use a WordPress theme called "Expound" which automatically enables a banner ad at the top of every page, a side banner, and 2 ads at the bottom of the page. So on my website there are 4 ads total per page.
WordAds recently updated, and income is now calculated by "ads served". Visitors must physically see the ad in their screen (scroll down to the ad) for it to be counted.
How it works
You are paid solely on ad impressions (views). It doesn't matter whether the ads are clicked or not, which is good if you get decent traffic.
If you use WordPress and are on the free plan (yoursite.wordpress.com) you won't be eligible for WordAds. You need to have a custom domain.
Approval was instant, all I had to do was apply and I was accepted.
Payment can be received by a PayPal account. And you must reach a minimum of $100 total to be paid.
Rates (CPM)
Going just off my earnings over these 2 months, I'd say WordAds CPM rate is anywhere from $2.25-2.40 USD per 1,000 views. Which is actually very good, as they say the standard CPM rate is around $1 per 1,000 views.
Nobody will be able to give you a straight answer of your rate though, this is just my earnings and it is influenced by a number of factors. x10Hosting has earnt me the highest earnings compared to other hosts I've tried. As you can tell, the CPM rate seems to be a bit higher in December than it was in January, and I wouldn't be able to tell you why that is.
It's probably also important to understand a bit more about my website to understand my earnings.
About my website
It's a local news website based in Australia in a small country area and most of my views are repeat visitors.
Most of my traffic is driven from when I post links to articles on its Facebook page (12,000+ followers)
Very little traffic comes from search engines, but I'm looking into improving my search engine rankings and SEO knowledge.
Conclusion
Overall, I think WordAds is great. 10/10. For the amount of traffic I get, it's a decent amount of money, and being Australian, the US dollar converts to more Australian dollars for me.
I think it's a great alternative to other ad networks, which can actually be quite difficult and time consuming to be approved for.
Most networks pay per click (PPC) meaning people must click your ads for you to earn any money. With WordAds, you get paid just for visitors on your website, without needing them to click your ads.
Build your own website here, get your own domain name and start earning money from WordAds, its easy!